Meet Dr. Abbie Parrish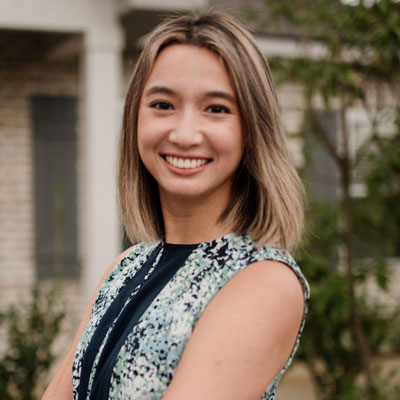 Dr. Parrish is a fellow southerner from Jackson, TN. She is number three of six siblings and the first of four adopted. During early childhood, her family fostered little ones until they found their forever homes. She feels profoundly impacted by some of her early fostering experiences and considers them an active point of character development in her life today.
Dr. Parrish graduated high school in 2013 with 41 college credits and was the only high school student invited to the Tennessee governor's Drive to 55 Alliance Task Force. After two years of undergraduate work, she moved to St. Louis, MO in 2015 to ultimately finish her bachelor's degree while entering Logan University's chiropractic program. Dr. Parrish graduated with a BS in Life Science in 2016 and Doctorate of Chiropractic in 2018.
While in graduate school, Dr. Parrish further pursued an interest in Acupuncture and started coursework for Acupuncture in 2016 through Logan University's post-graduate program. She achieved her NBCE board certification in Acupuncture in the fall of 2018.
Why Chiropractic
It is the concept of being able serve with just her hands and a thoughtful mind that drew Dr. Parrish into the profession. She is very much aware of the privilege it is to serve her patients through intentional communication, fellowship, and human touch. It is Dr. Parrish's prayer she never loses her sense of awe and wonder about greatest creation on earth: mankind.
Patient Approach
Dr. Parrish enjoys working with people of all ages and with those who are striving to live their best life every day. Headache, migraine, spinal aches and pain, women's wellness, and extremity issues are her favorite cases to work through. People, like life, are never textbook and each person has their own story to tell. In respect to the dynamic nature of her patients, Dr. Parrish uses a variety of techniques to allow for individualized appointments and patient oriented care. Customized use of Sacro-Occipital Technique, Activator, full spine Diversified and Thompson Drop adjustments are the predominant technique used for chiropractic care. Dr. Parrish's acupuncture specialization includes in working with muscle discomforts, headache, anxiety, and hormonal imbalances.
Fun Facts
When out of office, Dr. Parrish enjoys watching Gilmore Girls for the umpteenth time, working with special needs populations, exploring the world via local eateries, and pretending to be an outdoorsy kinda gal.
Meet Psalty
Dr. Parrish added a goldendoodle puppy into her life in January of 2020, and he now works in the office full time with her. Psalty's main role in the office is to be a furry friend to all and add a little extra joy to the lives of her patients. You can learn more about Psalty here!
Contact Healing Touch Chiropractic today to learn more about getting your life back! We welcome the opportunity to help you and your family.

Chiropractor Mobile: (251) 289-1482 | Fairhope: 251-990-8188