Meet Dr. Katie Thomas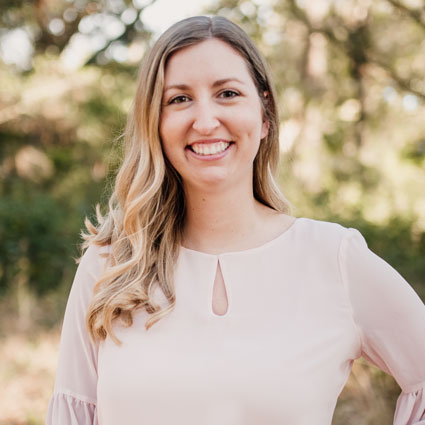 Dr. Katie was born and raised in a small Northeastern Ohio town called North Kingsville right next to the shores of Lake Erie. She attended West Virginia University for her B.S. in Exercise Physiology. She then went on to study at Palmer College of Chiropractic in Port Orange, Florida. She earned her Doctor of Chiropractic degree and also met her husband while attending.
Outside the Office
In her free time, Dr. Katie loves to read, play board games, be outside, and to window shop in Downtown Fairhope. As a former athlete, she loves to compete in different sports, such as pickleball, volleyball, and golf.

Chiropractor Dr. Katie Thomas (251) 289-1482 | Fairhope: 251-990-8188