About Us
In practice since June 2008, Dr. Michelle Kerr Patrick worked as an associate chiropractor before deciding it was time to open Healing Touch Chiropractic in Mobile. In an astonishing six weeks, our chiropractic care center was operational. As we grew and helped more people, Dr. Kerr Patrick saw the need for a second location, and opened in Fairhope in August 2017. There, acupuncture is offered by an experienced practitioner in addition to chiropractic care. You can also benefit from Applied Nutritional Analysis offered at both of our locations for an added component to your healing. The mission of Healing Touch Chiropractic is to provide the people of Mobile, Fairhope, and the surrounding areas with drug-free, non-surgical services and products that will help them achieve and maintain their highest potential for health.
Taking Care of Every Generation
At our family practice, babies, children, moms, dads, expecting moms and seniors are all welcome. Most of our patients seek our help because of pain. As they start to feel better, we educate them about how to stay well after the initial problem has been resolved with wellness care. No matter what your concern may be, we would love the opportunity to evaluate your needs and serve you.
MEET OUR DOCTORS »

Insurance and Other Coverage Options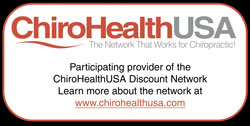 Dr. Kerr Patrick believes that natural health care should be accessible to everyone in our community. She participates with ChiroHealth USA, in which members' entire families can benefit from a discount at every visit and CareCredit. We're involved with Victory Health Partners, who will assess your income level and assign you a co-pay that you're responsible for when you visit our office. Medicare coverage is also accepted at our chiropractic office. Dr. Kerr Patrick is proud to be a member of The Patriot Project, providing chiropractic care to military members. With a desire to give back, we proudly support a different charity each month. A charitable organization is chosen, and $1 from each adjustment in that month is then donated.
Contact us today to learn more about what we may be able to do for you!

About Healing Touch Chiropractic | (251) 289-1482