Meet Dr. Jennifer Michelle Carter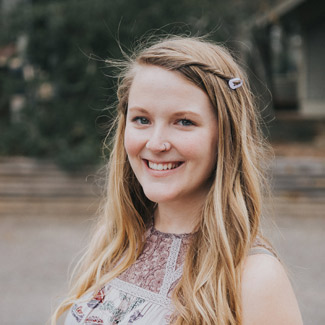 My full name is Dr. Jennifer Michelle Carter, but I prefer Dr. Jen because it sounds cooler. I'm a mom to three beautiful children, and one bonus child who lives in Georgia. I'm originally from Fort Payne Alabama, but moved to Marietta, Georgia to pursue my dream of becoming a pediatric and prenatal focused Chiropractor.
Journey To The Natural Healing Profession
I was five years old when I made the decision to go to Chiropractic College, and I walked across a bridge at a seminar that was later burned. There was no turning back at that point.
What lead to my decision is a much more interesting story that began five years earlier. I was born to a farmer and his wife in North Eastern Alabama. At fourteen months old I began to have seizures. The diagnosis was "Idiopathic Febrile Seizures" which essentially means they had no idea why an otherwise healthy child was spiking a high temperature that lead to a seizure activity in the brain. My father said that they came every two weeks "like clockwork", his words not mine. He knew nothing about chiropractic aside from that it helped with neck pain which my mother was seeing a chiropractor for.
One afternoon while we sat in the waiting room, I began to seize. My father frantically asked the receptionist to fetch my mother from the adjusting room. The Doctor came to the waiting room, and asked if he could check and adjust my spine. My father agreed, but with some hesitation. He adjusted the top bone in my spine that most chiropractors refer to as the Atlas after the Grecian God whose job it is to hold up the world.
The adjustment to the untrained eye appeared to be no more than a light pressure on my neck, but in that instant, the seizure stopped. Coincidence? My dad thought so, but two weeks passed, and there was no more seizure activity. Another two weeks passed, and again nothing. My father asked the chiropractor what he had done, and the response he got was an enrollment package to Life Chiropractic College in Marietta Georgia. Four years later he took that leap, moved his family across state lines, and began school.
Fast forward 20 years, and I graduated from the same college with the same knowledge that had changed my life.
A Chiropractic Education
While in college to get my bachelors degree I thought that my focus would be athletics; however, after getting married to my high school sweet heart and becoming pregnant with our first child, I realized that pediatrics were my calling. I immediately began to research as much as I could regarding children and chiropractic.
That research lead me to join the International Pediatric Chiropractic Association (ICPA) where I became certified in Webster Technique, and began the process of becoming certified in Pediatric, and Maternal care through the ICPA. I did my senior internship with one of the best pediatric chiropractors in the world. From that experience, I learned more than I could have ever dreamed about helping children with neurodevelopmental conditions such as Autism Spectrum Disorder.
Outside Of The Office
When I'm not in the office, I enjoy hiking with my family, long walks on the beach, and baking healthy alternatives to yummy things like cookies.
---
Contact Dr. Jen at our Fairhope Office today to learn more about getting your life back! We welcome the opportunity to help you and your family.